San Diego To Temecula Car Service
Hire a Luxury Car Service San Diego To Temecula for your Enjoyable Travel.
Safest And Reliable Car Service San Diego To Temecula
Many companies out there but are they worth giving your time and money. Safety is a major concern these days and can't be ignored when it's about travelling alone with some unknown person. Be it a taxi or other transport service one should not take risks. Catching a flight means you could have to leave for the airport any time of the day or night. For that, it is very important for your ride to be from a reliable source whom you can trust. The best and most authentic service is there for you at any hour.
Yes, you can hire San Diego To Temecula Car Service for the most peaceful and satisfying journey. When you feel a sense of safety and security it becomes one of the most smooth and comfortable journeys. We are professionals that only hire the most professional drivers. Our drivers have been trained to deal with clients and unneeded situations.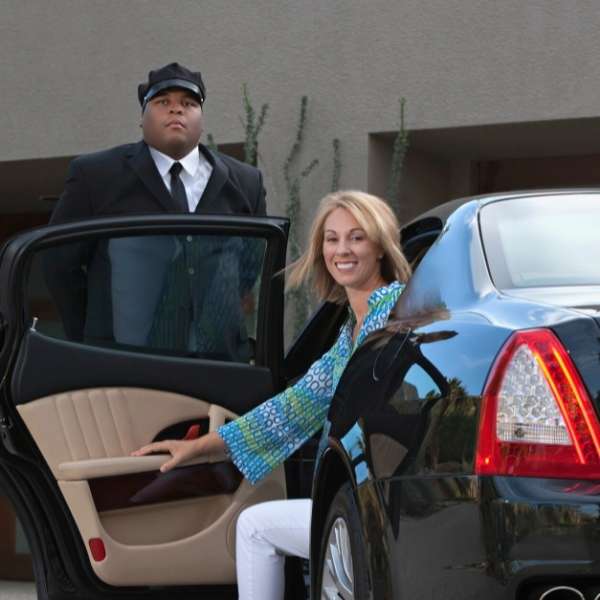 Your luggage will be taken care of properly. One would not have to face any kind of harassment. This is how our clients get stress-free from the rest regarding their traveling issues. This is why a professional limo service gets you relaxation when you have to travel. Our company is known for its authenticity and reliability. So without further thinking make the right decision by making a connection with vip4u and hiring a ride from us. Your one experience would be enough to make our connection lifelong. Whether it's about going to the airport or coming from there you just have to make a reservation and we would be there at your service at the exact moment.
Make Your Visit to Temecula More Fun
Temecula is a place where you can have adventures and fun. Making a plan to visit and explore Temecula is always a good option. When you talk about the ride then it should be the one you would not have to be concerned about anything. You can hire a taxi or other transport mean but the ride should be convenient in a way that you can explore every spot without changing the transport and wasting time. While visiting Temecula from San Diego the best service to avail is definitely San Diego To Temecula Car Service from vip4u.
We bring the best and branded cars under one roof for our customers to choose from them. By hiring a ride from us you would not have to miss any attraction and you can get the most out of your whole stay. When the whole journey gets you relaxation, ease, and convenience then how would you not be able to have a fun and exciting time over there.
Your Comfort is Our Preference
In order to have the best and most memorable journey, the one basic need is the right kind of ride. When your vehicle is not comfortable and relaxing how would you expect your stay in the city a smooth one. San Diego To Temecula Car Service provides spacious and comfortable cars for clients. When you talk about the comfort regarding your traveling one important part of that must be when the booked car just arrives on the time at your location and you would not have to wait for it.
The luxurious interior of the car just gives a royal feel and one starts feeling so heavenly. Right from the start to the end of your journey the whole experience will be enough for you to get you back at us for your future journey. These perks can only be enjoyed once you give us a shot and experience what we claim. Before you look around in search of car service San Diego To Temecula just have us let you serve and better save from regrets. If you are the one who has started prioritizing your comfort then we are the one for your travelling partners.
Reasonable Temecula Car and Limo Fares Against the Luxurious Rides
When there comes a car service is a good one it is generally considered to be an expensive one which is somehow true. The companies out there have been taking advantage just for the sake of transport. The same case is not with us. When we claim quality then we make sure not to compromise with anything regarding our rules and regulations. This does not mean we charge a hefty amount from our clients.
By visiting the whole market you can have a better idea about limo Service Temecula Prices. We are the most reasonable limo service where you would not be exceeding your traveling budget. Almost all the luxury cars service in San Diego and limos are there for you to choose from.
These are some aspects one should be keeping under consideration while choosing a car service that will be convenient and cost-friendly at the same time.