Party Bus Limo
Party Bus Limo San Diego is there to serve you whenever you tend to make party plans.
Pick Your Friends From Anywhere By Party Bus Limo
People who make plans for a party somewhere obviously live at different places and locations. When you decide not to take your own vehicle to the party means all your friends have to gather either at one place or come from different rides. That sounds odd of course. Now the question here is that can we find a limo service that would be enough to get all your friends together at the venue. Party Bus San Diego is there to serve you whenever you tend to make party plans. Your booked Limo will get your friends at the right time and you people can actually enjoy just before the party. This means a party before the party.
How cool is that when it comes to having fun with your friends? Adding here if the location is a surprise for your friends then it can actually happen only according to the plan if you take them with you. If it's about your girl,s special day and you want to celebrate it then what can be better than the Princess Party Bus. booking it you will be making great memories for both of yourself to cherish forever. Now it's high time that you make the right decision on the right side and get stressed-free about the rest. This will be definitely the best choice of yours till the date.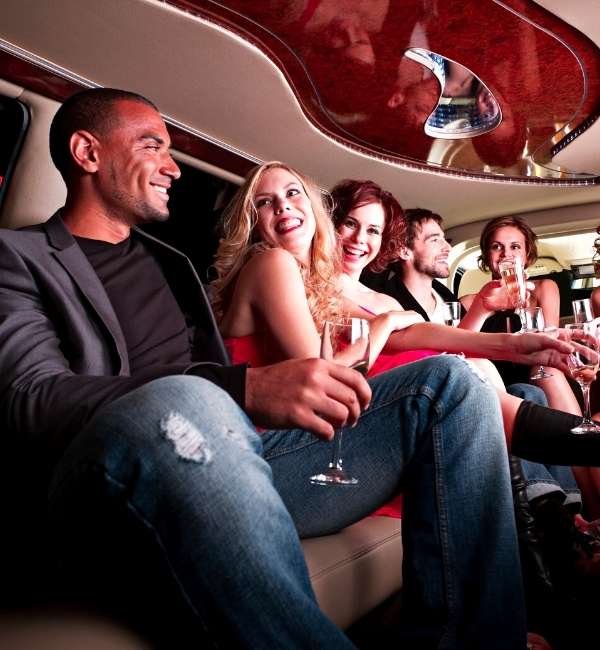 Make Plans More Often Now
The one most seen concern is the ride whenever people make plans to party somewhere. Friends find it more fun when they travel together in one ride and can communicate well with each other. Settling in a Limo would become difficult and another Limo must be needed. So rather hiring a taxi or settling in different Limos isn't it better to book a company who would provide a Party Bus Limo where you can sit and enjoy together.
For this purpose, you just need to make a reservation at us and your booked Limo Bus San Diego would just be at your doorstep just on time and you will be able to enjoy and get the most out of your journey. When you get an extremely joyful experience of traveling with us you would start making plans of partying more often and that is our word for sure.
Reaching The Venue Is Not Something To Worry About
Sometimes partying somewhere brings anxiousness. One of them is the venue to be somewhere far from your place and if you don't find the right ride for going there you might get stressed over it. If you look for a taxi that is also not a good idea because you may face difficulty searching for the venue or the taxi would not agree to go somewhere far. So how about booking a Limo Party Bus San Diego from VIP ride4u.
We are the best service in town. You can go through our website and can get a better idea about our service. With just one click you would get the ride booked and just drop your location where you want yourself to reach. Rest is our job to take you to the mentioned location. You would better tell yourself about the journey you had with us once you book our service. We try to keep focusing on our service and the vehicles we own. Now your whole journey to the party venue depends on your one right decision which can save you from regretting later.
Don't Drive Yourself And Enjoy The Party
There is no fun if you are in the driving seat when your friends are together in a Limo. The journey to the party venue includes snacks and drinks as well. If the one who is driving cant enjoy the drink that is because it is not safe to drive while you are drunk. So the one thing you can do is book Party Bus Rental San Diego and just sit at the back relaxing and enjoying the whole journey. The party bus with a chauffeur would be there at the location and just take you to the required location.
You only get the most out of your whole road trip when you would be relaxed from the traffic and sharp turns while you have a drink in hand. Vip4u gets you the professional chauffeur service where everything remains under control by the trained drivers. They would know how any situation must be tackle and dealt with. So instead of driving and looking for the GPS all the time hire a party bus limo from us and you better enjoy the whole journey. We also offer Party Bus Temecula for enjoying a party with your friends.
We Provide The Best Party Bus Limo
If you have made a plan to book a Limo service you have to make the right choice of selecting. The best for your party. Yes if you don't succeed in getting the right one you might end up regretting it. You should always see the authenticity and professionalism of the company and this is what we claim. We only provide the same as we claim about our services. And We have come up with the best limo service because. We don't want our valued clients to suffer from other average and ordinary Limo services. You will have the surety about the rides maintaining technically.
When the limos are insure we know there will be no issue about that. In short, you can expect every right precautionary measure from. Our side regarding your rides and your whole journey with us. Talking about your traveling budget. You don't have to exceed that only because you are hiring one of the best and most luxurious rides for you. We are the most reasonable and economical limo service in the town. Charging less than the others doesn't mean we will compromise with any aspect regarding our service. You will only get the most memorable time of travelling to cherish forever. So rather than getting ordinary experiences and wasting your time and money do give us a try with just. Some clicks on your phone and expect the most amazing journeys ahead.