Add Some Fun to Your San Diego Brewery Tours
Whenever is talked about the brewery tour there is a sense of excitement that comes along. Yes and when it is about friends going together the level of excitement and joy gets to the next level. For a fun-filled and exciting tour, you cant hire an average cab or a bus but you would be needing a professional San Diego Brewery Tours. An ordinary means of transportation can't get you the fun and privacy that is needed when you intend to go for a brewery tour.
How much it would be fun when you know that you can have all kinds of gossip cocktails and require background music is playing. You can literally have the party before the party in your ride throughout your journey. Now it's time for you to pick up an option of the ride which will be able to get you the most amazing and comfortable travel time. Vip4u limo is the ultimate option to have the desired brewery tour.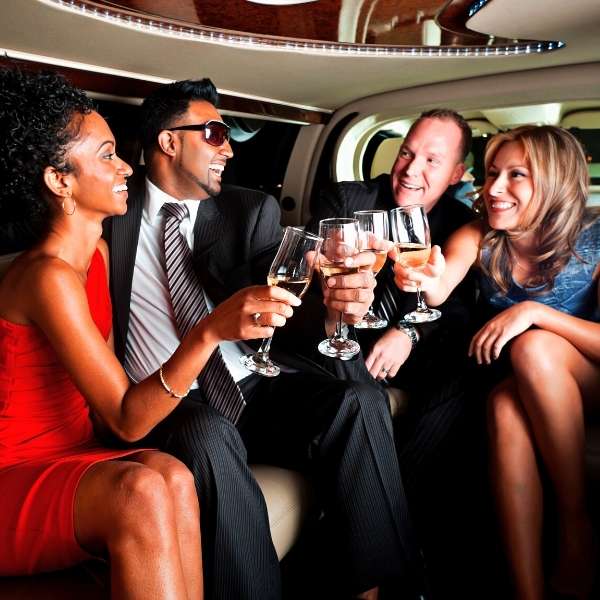 Driving is Not a Safe Option Getting Drunk
A brewery tour means you will be getting alcohol in your stomach. How is it safe to drive while you are in a drunk state? It is also unethical and illegal as well. Then it's about time to finally decide to have a professional chauffeur service. For this purpose, you would be needing a car and limo service whose drivers must be responsible enough to do the job and who can be better than vip4u Best San Diego Brewery Tours. This would be one fun thing sitting in the back seat and enjoying your drinks and outer view. So you can come to us at any time and make a reservation.
Book a Ride According to Your Requirement
It depends on how many you are going to travel with. For that, you must be needing the ride accordingly. The bus metro or taxi is never a suitable option. If you are looking for the right one then you would be knowing till now that you are at the right place. We offer a fleet on our website where we have all the luxurious and branded cars and Limousines for our clients. You can look at the most amazing and high-end cars with their specifications to choose even better. It is like you name it and we have it under our roof.
The purpose of getting this much variety is that our clients don't have to search for other means of transportation of they would not end up getting the right and required from us. We have been keeping up with our claims and promises to provide the best quality vehicles in order to bring ease and comfort to our customers' lives. Now, this is up to you to book the ride according to the passengers you want to accompany you for a brewery tour.
A Learning Experience With Us is All You Need
Brewery tours in San Diego are a life-learning experience where you get firsthand knowledge about how bears are being processed. Don't spoil this experience with some average kinds of rides where you are not sure about their authenticity. To make it more worthy you need to pay focus on the ride you would be hiring for the tour. People make this mistake when they think that the rides don't matter a lot. When it comes to a brewery tour and this costs them in the end and they end up regretting later. To save you from unnecessary regrets. We are here to serve you making your brewery experience all the more fun and valuable with our luxury black car service. With us, you will not be missing out on some known and famous brewer points where you can taste and get fascinated with the process. So would you mind giving us a try reading all the perks? You would enjoy having us as your traveling partners?
Reliable Luxurious Yet Economical San Diego Brewery Tours
There are many options one could find while planning for brewery tours in San Diego. Who can get you the guarantee about their reliability and professionalism?. If one travels with an unprofessional company can make the biggest mistake. Because you could get yourself in huge trouble with that. As long as an authentic and known famous company is concerned people find them very expensive. And out of their budget To cater to all these concerns we have come up with a service where. You are not only getting the quality and trust but the rates will be nowhere else to be seen. Yes, we are the ultimate source of providing luxurious and comfortable rides with the best and most professional drivers. Who has been professional to communicate and make the customers feel relaxed and satisfied? So if you are looking for an economical source of the ride. Then just let us serve you and make you our permanent client.