Wine Tours San Diego
Book a Limo And Car Ride for Wine Tours in San Diego and explore all the wineries.
Let Us Take You For Wine Tasting Tours San Diego
The people who do want to go to the places for wine tasting should drop the idea about hiring a taxi or asking someone for a favor. Instead, a proper and relevant service should do the job to get you there. Only then you would be able to get done with your purpose of wine tasting. If you are new to wine tasting then you must hire a car service company who would have firsthand knowledge about it.
What are the best options than vip4u for gaining the experience of wine touring to have with? You can book a ride for Wine Tours San Diego CA and explore all the wineries. We would better guide you about the protocol and guidelines. We hope you will let us make your journey to San Diego wineries all the more fun and cherishing.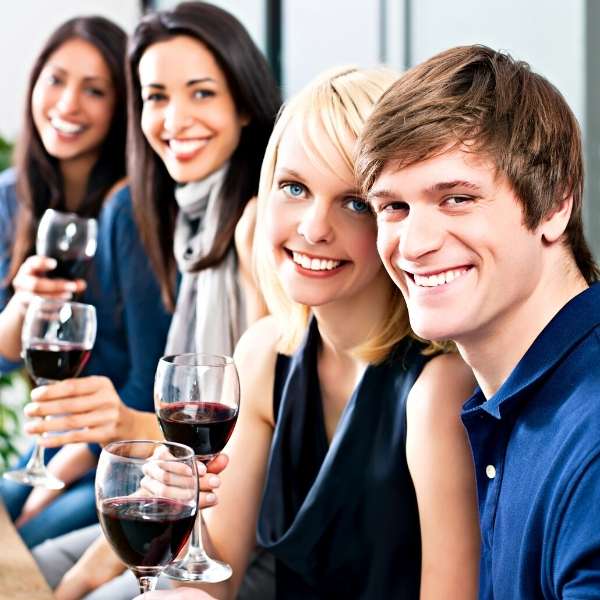 It is Better To Hire A Limo For Wine Tasting
Going on your own might not be a good idea. You need to book a ride so that you would not have to keep on searching for the places and checking the maps. Random taxis and cabs cant do the job rightly. Looking for the right company you have to consider us because we are the best car and Limo service company for the Best Wine Tours San Diego. We only get the most experienced chauffeurs to our service and they have been trained accordingly. Our drivers know their duties and make sure to communicate with the clients in the most possible professional way.
They already know the way to the famous wine yards and the best and shorter routes to them. So it is no more your stress of the traffic and wrong turn where you can lose the right way. When it's about a trip of having the wine how is it safe for you to travel. You cant take the risk and are even not allowed to drive while you are even slightly drunk. Then ignore the idea of taking the driving seat and let our high-class and most responsible chauffeurs do the job. In fact is always fun to sit at the back and have fun with your friends.

Choose The Right Ride From Our Fleet
It is up to you how many people are going to accompany you on the wine tasting tour. For that, you would better have an idea about which kind of ride you will be needing. There are many limited options when it comes to cabs or other services. To have the look at the vast range of cars and vehicles you just need to go through the vip4u. Here you will be amazed looking at the options of cars. We have a fleet offering for our clients for any kind of ride they want.
They can even see the specifications and have an idea about the interior of the car. Almost all kinds of luxurious cars and limos we offer. Every car gets the insurance as we claim one. You can say your tour is going to be not only comfortable but luxurious. You can even book more than one as per your requirement. The vehicle you will be booking is the one you receive. It is not like it's not available at the moment. So you better book a ride from us which will ultimately be the best decision of yours till date about getting any car service.

Comfort Excitement And Reliability Wine Tours San Diego
Along with other perks of having us as your transport company, we would like here to mention about our rides being extremely comfortable and classy. We try getting the most branded and spacious kinds of limo wine tours san diego for our valuable clients. When our clients feel the comfort of the ride they automatically start feeling more excited about the whole journey. Vip4u is the most authentic and professional car service where our customers would not have to feel any concerns regarding their travelling. There are companies who claim the perks and facilities but people regret their decision of choosing them. We are here to save you from that loss and regret.
We keep on trying to improve with each day and try to add the finest and most modern cars to our list.  So we exactly provide what we actually claim. You have to get your hands on us as one of the most reliable sources of transportation. If your whole journey goes smooth and convenient how it is possible that your excitement doesn't increase all the more. To have these perks of travelling and keeping yourself under budget your one go-to place should be the one you are having a look at. So make your choice right and clear for the coming journeys ahead.