San Diego Airport Limo Service
Hire a luxury San Diego Airport Limo Service for your Airport Travel.
Hire San Diego Airport Limo To Avoid Any Hassle
Hiring a ride for the airport might be stressful sometimes. If there is no proper arrangement of the ride beforehand you can face trouble and anxiety at the time of leaving for the airport. If it is your friend's Limo or a taxi you might see the problem regarding the Limousine is being spacious enough for your luggage. What would happen then is just the hassle which will take place at the moment about arranging another ride for the luggage. So if you really want to avoid these circumstances then the best and full proof idea is that book a Ride To San Diego Airport from us to get yourself safe from any unneeded troublesome situation.
The booked ride will never be late from the mentioned time and get you to the airport as smoothly as it can be. There would be no chance of running out of gas or any technical issue with the vehicle we provide. All these risks come along when you pick an ordinary Limo transport service for yourself. We are the best in town because we provide exactly what we claim. So if you have been searching for a good Limousine service then San Diego Airport Limo Service is the one for you. Just get a stress-free journey to the San Diego airport with us.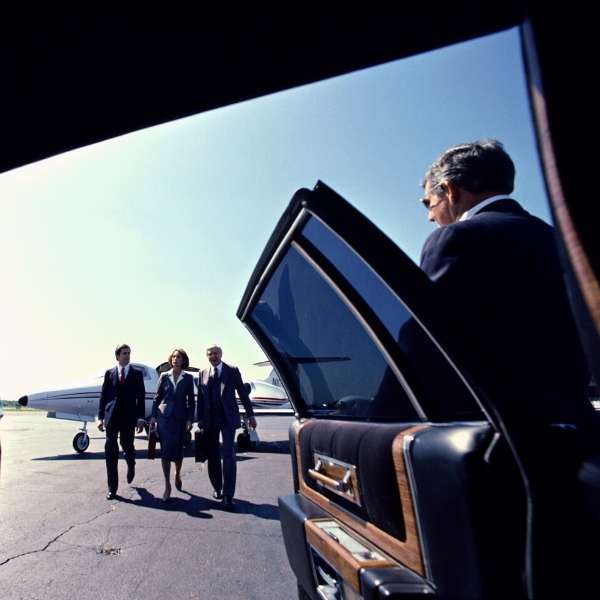 Luxurious Airport Limousine Are Available Anytime
Leaving for the airport always depends on the time of flight. It can be any hour of the day or late at night. Asking someone to take you at that time could make them uncomfortable. Hiring a taxi is an option but who knows would you be able to get one that minute. So keeping all these things under consideration better hire a Limo service who would be professional enough to be at your service accordingly. You can hire San Diego Airport Limo Service for the best luxurious traveling experience.
You would not have to worry about the time and make a reservation of the required vehicle and the time you want to take a leave. So You can choose the limo as per your choice from the fleet on our website. You may find all kinds of Branded limousines under one roof. We have been serving people for a time now and they know that only the booked one will make it to their place instead of any other vehicle available. So make a statement arrival and leave a mark with your entry.
Your Safety Is Important Of All
When it comes to traveling alone with an unknown person how is it a safe option? Yes, this is not the time you can trust everyone. When we talk about safety it means the person feeling safe and secure with us. Including being saved from any kind of harassment and the luggage one is carrying. So these aspects of safety should be considered while choosing a Limo service while booking a ride. Airport Limo Service San Diego takes all the responsibility for our client's safety.
Be it any hour our clients feel safe to travel with us. Our chauffeurs take the lead and make the whole atmosphere relaxing and peaceful. So we would be at your service with all our good intentions and making our service a known and reliable one. Considering your peace of mind and safety just give a shot to San Diego Airport Transportation from vip4u. We keep our promise of providing the best and most authentic service to our valuable clients. Without any doubt let us serve you in the best way possible. we appreciate people's remarks about our facilities and this helps others decide better for themselves.
Cost Friendly San Diego Airport Transportation
Everyone thinks about a travelling budget when they plan to hire a ride. When it comes to booking a luxurious and some high-level company they have to cancel their plans or spend a hefty amount of their pockets. This is the case with almost every company out there in the market. San Diego Airport Limo Service brings you one of the most economical options for rides to the airport. For enjoyable travel, you can also hire our San Diego airport car service.
These kinds of luxurious and trustworthy rides have never been this economical. That no one has to exceed the traveling budget. We provide luxurious rides and never compromise on our quality. Every technical problem would cater at our priority and. Then it is allowed to go as a ride for our clients. These are some of the perks our clients enjoy when they make a connection with us and let us serve them. We never disappoint in any way. This is now high time you should think and decide smartly. We are known for our professionalism and authenticity. So just hire us for your upcoming travelling plans and rest is our job.