Airport Limo San Diego
Hire A Ride From San Diego Airport Limo Whenever You Make A Plan To Travel To The Airport.
San Diego Airport Limo Transportation Is All You Need
Whether going to the airport or coming to form it we would like to suggest that don't look here and there in search of taxis and cabs because you have got the best one in hand. Why do we say that is because landing at the airport and not knowing that will you be able to get a ride to go to your location might get you the stress and that actually happens? Standing on the terminal and waiting there is the most troublesome situation one can face and if it's late at night you can trust any random driver as well.
So isn't it better to get yourself San Diego Airport Limo Service and just relax about the ride? Hiring us you will have the surety that your booked Limo will be waiting outside for you to get in the Airport limo San Diego and just good to go wherever you want. So it is up to you if you want yourself a stress-free and relaxed airport traveling experience because reaching or coming back from the airport no one wants to face any trouble.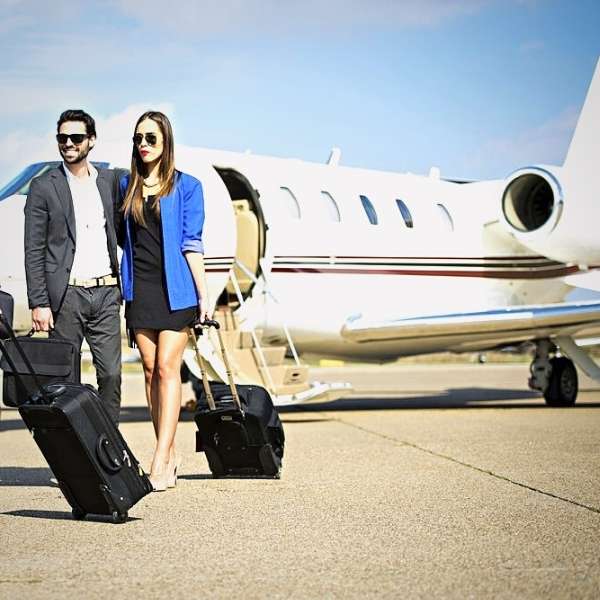 Book Us For Airport Travel
Your Convenience Is Our Priority
People sometimes have to go through a rough experience when they do not take the right ride to the airport. Yes if you think you can take any ride while going to the airport is the least good decision you can make. Talking about the convenience you should take a moment out and look for a company to get you the comfiest and convenient Limos to make your whole journey to the airport the best to the date.
Who can be the best than us to get you the best service? We are a Limo service company who takes care of everything regarding your whole journey because risks cant be taken when it comes to travelling to the airport. Your hired ride will be there at your location just on time and you just have to sit and enjoy your time with us. There will be no hassle and any trouble from our side and to get you to the airport with no difficulty is our agenda. So don't think twice and just hire a ride from San Diego Airport Limo whenever you make a plan to travel to the airport.
Choose Any Ride From Our Fleet
Talking about the options of the limos which you really can't get while you book a taxi or any random service. People have to carry the luggage along while travelling to the airport and for that, a specific ride must be needed for that purpose. An average Limousine might not be enough for you and your family. To get yourself a required ride you just have to go through our website. We would be offering a fleet from where you can see the range and varieties of the limousines.
Then the next step would be selecting the right one for you who would be able to do your job according to the need and preference. So don't take any stress if you are travelling to the airport about the needed ride just contact San Diego Airport Limo and book your required limo. You will also be able to see the specifications of the limo and can have a better idea about which ride you should book. We get the limos insured as soon as we own one. So overall there is no concern left for our clients. If they want our service because we can be the best for them in the town.
Our Chauffeur Service Is The Best You Can Get
Going to the airport right on time is the one most important thing. For that, your right decision about the right side is all you need. Driving on your own or asking a friend is a risk you can take. Because one wrong turn might get you even out of the place. The traffic and rush will increase your stress level. For all these things to be ignore you need. One professional chauffeur limo service to make it to the airport on time.
We hire the most authentic and professional drivers. Who leaves no stone unturned to make our customers feel safe and comfortable with them. They are Professionals to face and tackle any kind of situation if any shows up. They would know which route will be better. And shorter for you to get to the airport and you don't have to struggle with the traffic jams. Now just start making your choices very clear and smart to get. You the comfort and convenience in the long run. San Diego Limo Service is the one you can never go wrong with.
Most Reasonable Airpot Limo In The Market
People believe that if they go for the luxury they are going to spend like crazy. Yes, this is true in most cases people have to spend a hefty amount against it. A luxurious ride if they hire one. This is not the case with us and you have to believe it. We charge as reasonable as. You can even think and for the surety you just have to give us a shot.
If you think that charging fewer means there would be compromise on the quality then you are mistaken. We believe in making customers and gaining their trust so that. We would be their only choice in the long run whenever they feel like booking a ride. That only happens when a company provides the best options of Limousines with the most trustworthy chauffeurs. Plus the most reasonable fare and luxurious experience. These all aspects re the main things we keep focusing on to make our company a best and renowned one.
We would like to conclude here that we are the one whole package of luxury and comfort where. You can hire any of the rides to or from the San Diego airport. Just give us a chance and get tension-free about the rest.